Girl online by Zoe Sugg {Book review}
12:40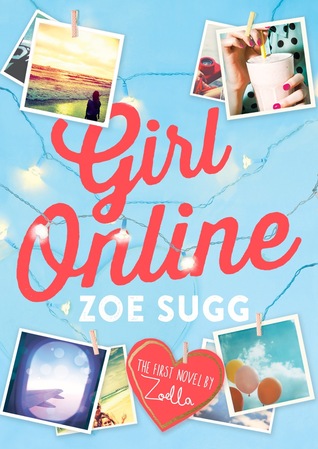 "
I had no idea GirlOnline would take off the way it has - I can't believe I now have 5432 followers, thanks so much! - and the thought of opening up to you all about this is terrifying, but here goes...

Penny has a secret.

Under the alias GirlOnline, she blogs about school dramas, boys, her mad, whirlwind family - and the panic attacks she's suffered from lately. When things go from bad to worse, her family whisks her away to New York, where she meets the gorgeous, guitar-strumming Noah. Suddenly Penny is falling in love - and capturing every moment of it on her blog.

But Noah has a secret too. One that threatens to ruin Penny's cover - and her closest friendship - forever."
My first book of 2015.
I downloaded this book on kindle. I was looking for something new to read!
I wasn't really sure about this book because I thought it might be a bit young for me. However, Zoe Sugg aka Zoella is one my favourite youtubers, I really enjoy her videos on youtube so I thought I would give her book a read.
It's an easy book to read, I read it within a day or so. It's a nice little story, it's written very well! I fell in love with the character Penny and also Noah! I kind of guessed the twist so I wasn't really shocked. It was a good book, I'd give this book 3.5 stars. I would have given it more except I do think it's for a younger audience in my opinion. I still really enjoyed it though and if Zoe brings out a second book I will probably read it... perhaps.
Overall - A nice little read and made a nice refreshing change for me to read this!
Sarah xXx